Welcome to hustef 2023!
HTB is the Diamond Partner of HUSTEF
HTB is the exclusive representative of the ISTQB (International Software Testing Qualifications Board) in Hungary, and as such is the domestic examination organization for the "ISTQB Certified Tester" exams, which are the most popular in the field of software quality and are accepted as a worldwide standard. We are proud to be providing all ISTQB certification for everyone, offline & online!
Play & win an iPad 10 
Test yourself with our quiz!
Keep an eye on the application of HUSTEF (Eventee) and whenever you see a "key definition" popping up in the social wall, click to the provided link!

Read the question and answer it with a single YES or NO

There will be 3 key definitions per day, 6 all together.

The questions's availability is limited in time.

Out of those participants who will provide ALL 6 correct answers,  one will win an iPAD 10!
Visit the HTB booth for valuable hints!  Experts – just like Michael Pilaeten – at the booth are more than happy to help in finding and explaining the correct answer.
Find the correct definitions for our online quiz!
Test Your Future – CTFL 4.0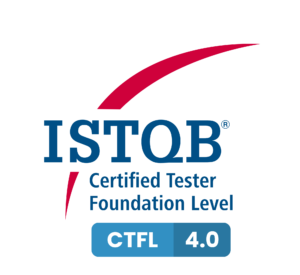 The ISTQB® Certified Tester Foundation Level (CTFL) certification is the cornerstone of essential testing knowledge that can be applied to real-world scenarios. The NEW CTFL 4.0 certification is suitable for anyone who needs to demonstrate practical knowledge of the fundamental concepts of software testing. The new CTFL 4.0 certification is at the core of the ISTQB® Certified Tester scheme; it has been developed with industry demands and relevance to today's approaches to software development and testing at the forefront of ISTQB's thinking. The new CTFL 4.0 syllabus is the result of a total and deep redesign, integrating the most recent Agile concepts, together with the timeless basics from the art of software testing, but also some of the newest approaches preparing for the testing of tomorrow.
For more information, come to the HTB booth! Our expert are happy to share more details!
For more information about exams provided by HTB, please click!