The "Magyar Szoftvertestelői Tanács Egyesület" – Hungarian Software Testing Qualifications Board (Hungarian Testing Board for short, HTB) is a non-profit organization that was founded in 2007 with the aim of supporting the development of professionals dealing with Hungarian software testing, software quality and related fields, our community its construction.
HTB is the exclusive representative of the ISTQB (International Software Testing Qualifications Board) in Hungary, and as such is the domestic examination organization for the "ISTQB Certified Tester" exams, which are the most popular in the field of software quality and are accepted as a worldwide standard. We are proud to be able to provide the Hungarian testing community with the opportunity to obtain any ISTQB certification!
In addition to the ISTQB examination, we are also the domestic examination and competence centers of other independent, international professional organizations closely related to the achievement of quality software products and testing. These organizations are the IREB in the field of requirements management, and the TMMi in the field of testing process development.
In addition to examining professionals and ensuring international standards, in connection with the above goals, in 2011 we established the HUSTEF (Hungarian Software Testing Forum), the largest independent conference dealing with software and product quality in the Central European region, which was also highly rated internationally.
In addition to HUSTEF, we have other independent professional initiatives, such as the free, regularly registered "Test & Tea" group, which currently holds more than 2,500 registered members, and the "REevolution" meetup groups, which embrace the business analyst profession in Hungary. Both initiatives regularly organize meetups with well-known speakers at various locations around the country.
Our wide-ranging membership includes professionals from the IT industry consultancies, Universities and training centers. Diversity is important for us: we especially support the younger generation and the presence of women in the profession.
The contact details of the Hungarian Testing Board are available under the contact menu.
Zsolt Hargitai
Vice-President
DR. TIBOR CSÖNDES
President
TAMÁS STÖCKERT
Vice-President
UNIQA Österreich Versicherungen AG, Vienna
TAMÁS HORVÁTH
Examination Leader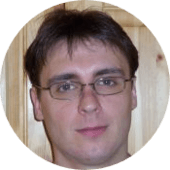 Csilla Kohl
HTB Secretary
Hungarian Testing Board, Budapest
PETRA CSÉCSEI-BOZSIK
HTB Clerk
Hungarian Testing Board, Budapest
KRISZTINA TIM
HTB Examination Coordinator
Hungarian Testing Board, Budapest
Gergely Ágnecz
Gergely Angyal
Ádám Bíró
Bokor Henriett
Tamás Csákó
Tamás Béla Darvay
Huba Demeter
dr. Árpád Beszédes
dr. Béla György Csonka
dr. István Forgách
Csaba Fitos
Péter Földházi
Tamás Gergely
Horváth Andrea
Péter Illés
Terézia Kaukál
Ákos Kovács
József Kreisz
Zoltán Kundra
Gábor Kusper
Eszter Alma Maka
Imre Mészáros
Ray Gillespie
Márton Siska
Péter Sótér
Balázs Supola
Gábor László Varga
Tímea Zson
Harry Sneed
Honorary member
Test and Quality Assurance Consultant
Rex Black
Honorary member
Would you like to join HTB?
 We are an open organisation and welcome everyone who would like to take part in building the hungarian testing community.
WHAT DOES HTB PROVIDE?
– Constant professional challenges

– Opportunities to improve

– Participation in international projects (creating syllabi, participation in audits and working groups)

– Free workshops, trainings led by trainers like Rex Black, Graham Bath or Isabel Evans

– Participation in organising HUSTEFwhich is the biggest software testing conference in our region

– And of course loads of fun :)
10th BIRTHDAY AND SOME HISTORY